Decided to try out this service the other day and what I received were a tad bit confusing. Not only do I have to use some sort of magnifying glass to view the bird eyes' view of these pictures which supposedly shows the traffic condition in each of the area selected but sometimes I had to think hard where the heck these places are suppose to be as shown on the pictures. I believe the cost of downloading these pictures are 50 sen per location. Judge it for yourself whether it's worth the money.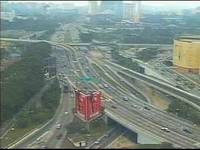 FEDERAL HIGHWAY
Picture shows part of Jalan Syed Putra NOT the Federal Highway which is barely visible on top of the picture.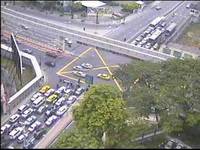 PUDU
Pudu? Which part of Pudu is this? Pudu Jail traffic light junction I guess.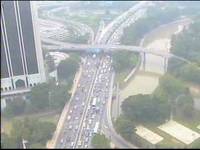 SEGAMBUT
Segambut? Looks more like the roads near PWTC to me.