The killer tsunami which hit South Asia has now claimed more than 29,000 lives including 58 in Malaysia. More death are to be expected. It's indeed a very sad way to end the year. I sincerly hope there won't be any extravagant celebration for the coming New Year 2005 because of this disaster. The figures are getting worst day after day. These pictures captured the moments during and after the wave that lashed through Penang. Many thanks to zapzone8, wongls, ronn and zendened for these pictures.
This family seems oblivious to the impending wave in the background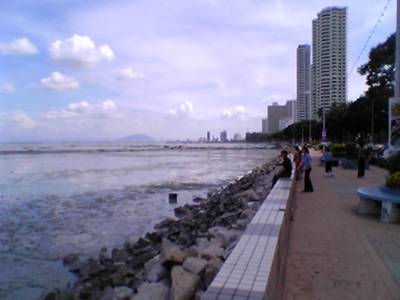 The calm before the coming havoc. The usual family stroll along Gurney Drive about to take the turn for the worst!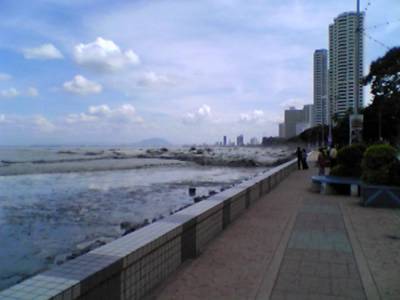 Wave lashing onto Gurney Drive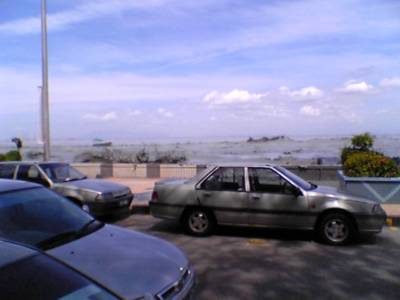 First series of wave to hit Gurney Drive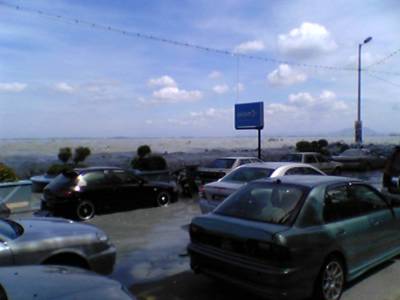 All hell breaks loose!
A sampan thrown by the force of the wave onto the road near Ferringgi.
The mess at Gurney Drive
The seafood restaurant near the roundabout of Gurney Drive
More mess
A poignant scene from Penang
If you wish to help, please pledge your donation to The
International Red Cross Federation
Please support them. Alternatively, you can also contribute to the
Malaysian Tsunami Disaster Fund
.